GRAVEYARD Sprocket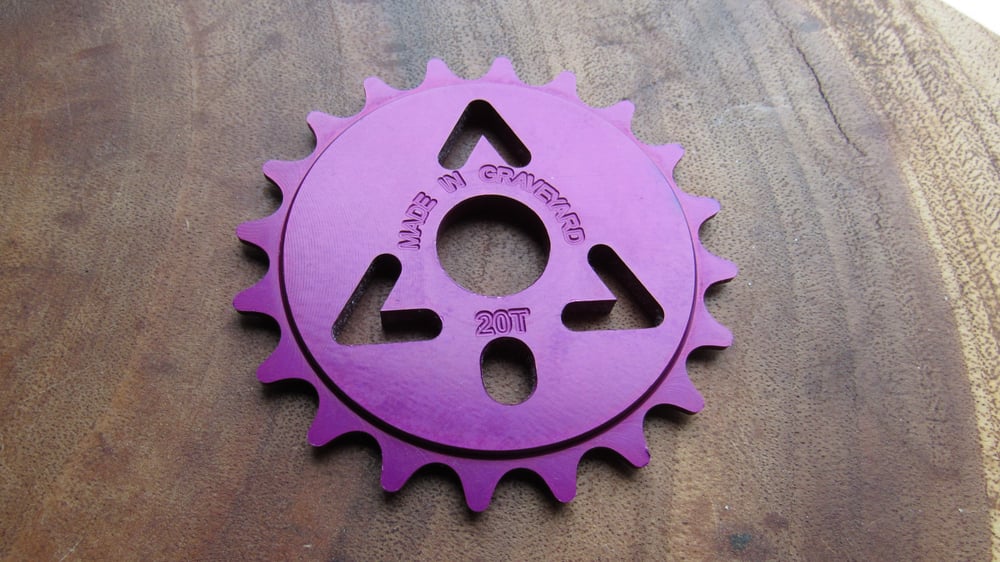 Classic Iconic Flatland roots history. In memory of Richard Z.
May your memory live on in flatland Forever!
The graveyard sprocket is available in any tooth count from 18tooth to 44tooth.
We also offer polished, blue, green, black, gold, purple and red anodizing. Please specify in the comments when ordering which colour anodizing you want!
We offer spline drive, wambolt, 19mm, 22mm and 23.8mm centerbores to fit all crank spindles and we offer both sizes of crank fixturing bolts. (NANO style & regular "bigger bolt" style)