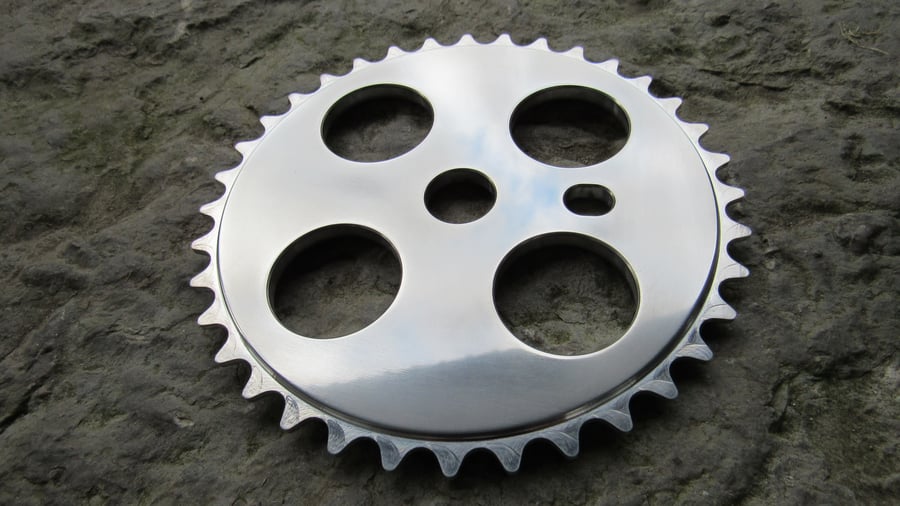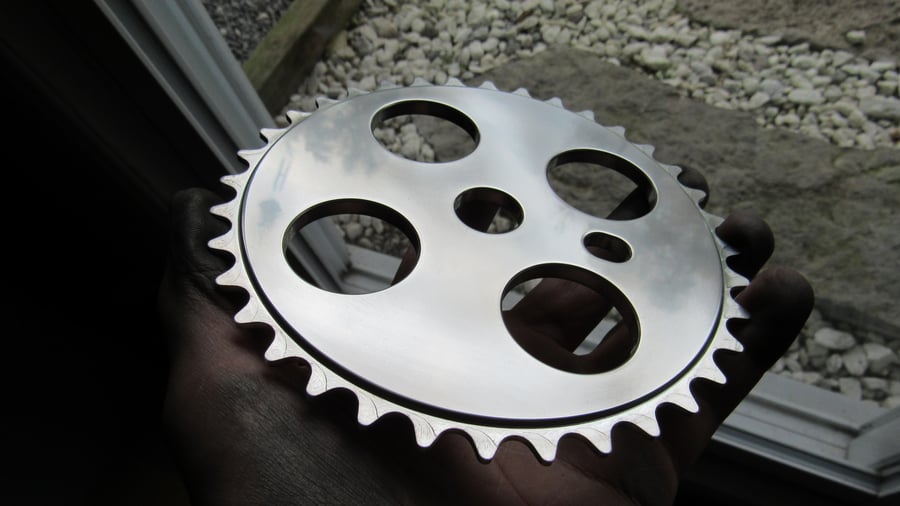 Tiger Tooth Sprocket
$

50.00
Any tooth count you want! We will make this to work with your setup. Custom its what we do!
18tooth to 44tooth and everything in between. Bringing back an old classic the tigertooth design.
Please specify what size you want in the comments at checkout. 19mm, 22mm, 23.8mm and spline drive or wambolt design sprocket center. your choice!.